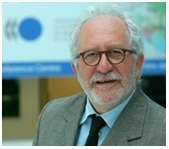 Mr. Pezzini is Director of the OECD Development Centre. An institution serving forty two member countries, including OECD Members, Emerging Economies and Middle Income Developing Countries. Since joining the OECD in 1995 he has held several posts, from Principal Administrator on Urban Affairs, Head of the OECD Rural Development Programme, Head of the Regional Competitiveness and Governance Division and Deputy Director of the Public Governance and Territorial Development Directorate.

Prior to joining the OECD, he was Professor in Industrial Economics at the Ecole Nationale Supérieure des Mines de Paris and previously in the US and Italian Universities. On several occasions, Mr. Pezzini has been economic advisor for international organisations and think tanks.

At the beginning of his career, Mr. Pezzini worked as Senior Economist at Nomisma (Italian think tank led by Romano Prodi) and was Director in the Government of the Emilia-Romagna Region.